Why is it beneficial to buy blast freezer or instant hardener?
Instant hardener or blast freezer meaning lie in its name, freezing the items instantly. It generally looks similar to the deep freezer but performs a function as a cold room. This machine is much cheaper than the cold room and also occupies lesser space as compared to the cold room. It throws chilled air at a very fast speed. Thus, freezing/cooling your stuff instantly. Blast freezer plays a very important role when it comes to increasing the efficiency, increasing sales, and for the safety of food items. Blast freezer temperature is so low that it freezes the food instantly. This minimizes the loss from evaporation as in the case of a normal refrigerator. Also due to instant freezing, it produces the small size of ice crystals on items. The larger size of ice particles results in food losing its taste and in some gets spoiled us easily.
The blast freezer working allows the manufacturer to even complete the last minute orders. It also helps them to store seasonal items for a longer duration. It freezes the item instantly thus preserving their taste and flavors. This allows the manufactures to even serve its customers with seasonal items when they are out of season.
For understanding the working of blast freezer, let's aware you with its few applications as mentioned below:
1. Freezing ice cream instantly
When it comes to ice cream manufacturing it generally takes a longer time for the ice cream to harden up using the deep freezer. The other option is they have to keep the ice cream in the cold room for hardening them faster. But what if you don't have space for a cold room? What if you don't have that much amount to invest in a cold room? The blast freezer is also known by the name of the mini cold room. It freezers your ice cream instantly thus allowing you to serve the last minute orders. Plus it also produces extra smooth ice cream as very small size ice particles are formed due to instant freezing of ice cream.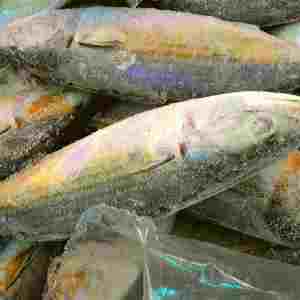 The seafood needs to preserve at very low temperature to preserve their freshness. In other words, they should be frozen instantly to preserve their properties. A normal refrigerator takes a longer time to freeze the seafood and also produces large ice particles as explained above. This may change the properties of seafood and may also rotten them. Instant hardener freezes seafood instantly preserving their properties. Now when you defrost the seafood later on for consuming them, they are as fresh as on the day of storage.
3. Faster cooling of cookies and pasta
When cookies/pies are baked they need to cool down instantly to maintain their shape and taste. Our blast freezer function is so efficient that it maintains the crust of pies and their taste for longer. Pasta, when cooked or baked, needs to cool down to be used in sauces, etc. Hot pasta if cooked breaks down and loses its shape. Blast freezer cools them instantly for the usage in sauces. So now you can serve the customers faster.
4. Cooling down alcohol and soft drinks
It also helps to instantly cool down alcohol and soft drinks. This helps in serving the customers with the drinks that have not been cooled earlier at the room temperature. Thus, it helps in increasing sales and reducing losses.
5. Freezing the baked or half fried fast food
We all like to eat fried food like McCain, etc. After being half fried or baked need to be cooled down instantly to maintain their properties and taste. Blast freezer solves does this work of instant freezing them.
Even though instant hardener is not essential kitchen machinery, it can increase your production efficiency and also prevent you from the inventory loss. Contact us for further knowledge about blast freezer specifications or any other question about it. Now only blast freezer we manufacture almost all kind of commercial refrigeration machinery. These include standard as well as customized machinery. At Birla Aircon, we will help you in finding the best machinery for your business.